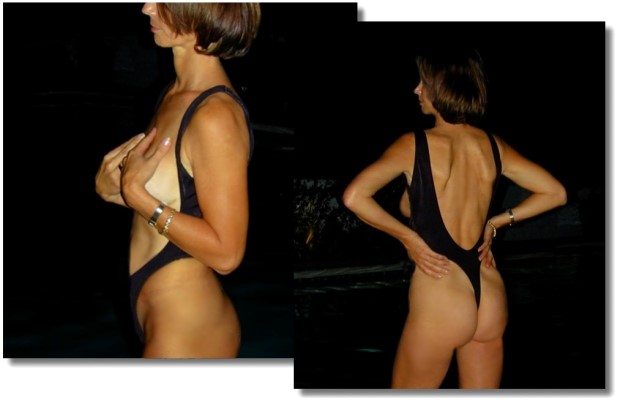 The new Monte Carlo - another sexy one piece women's topless thong bathing suit by Brigitewear
Monte Carlo ™
Women's topless thong bathing suit
The ultimate in sensual and feminine sexy swimwear
Brigite combines the allure of a plunging back thong one piece bathing suit with the ultimate sexiness of a topless open low cut front to produce this terrific avante garde creation. This topless thong bathing suit is sure to be one of the most alluring bathing suits that you will own. Add the sexy Sheer T Shirt and have a wear anywhere combination.
The womens topless bathing suit was voted "sexiest" of all swimwear in Brigite's customer survey1. The one piece thong bathing suit was a close second. This creation combines both - making the ultimate sensual and sexy women's thong swimwear. Available in classic black. Take the plunge, throw caution to the wind and have some fun. You only live once!
Monte Carlo ™ one piece sexy women's topless thong bathing suit by Brigitewear ® exotic, sexy designer swimwear - for the confident, mature woman.
SOLD OUT
You'll be a standout in this exotic timeless sexy thong one piece topless bathing suit by Brigitewear™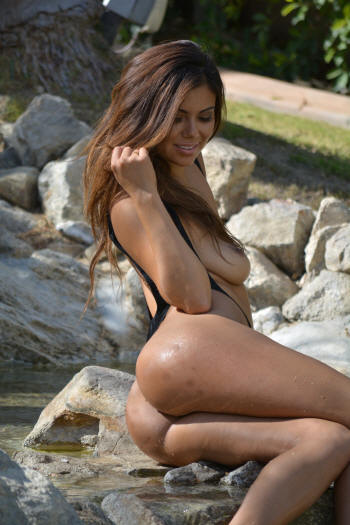 Sleek and sexy, this exotic topless bathing suit will make you stand out above the crowd on the beach, by the pool, or alone with that special someone.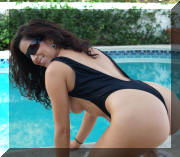 Provocative, unique, alluring! A truly special bathing suit you'll love to wear for yourself or that special someone.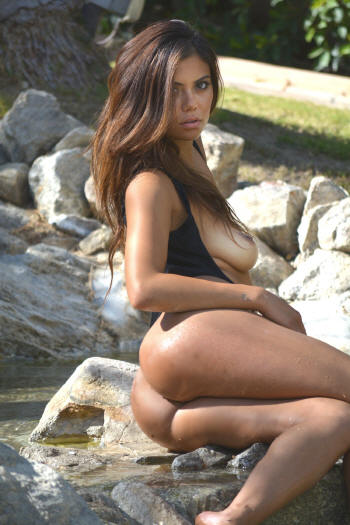 A truly sexy and sassy, yet elegant, womens thong topless bathing suit. This classic thong design can be paired up with our optional Sheer T Shirt for a truly versatile suit that can be worn anywhere.
One piece thong women's topless bathing suit - simply the sexiest women's swimwear available! Sure to command attention. For the mature confident woman!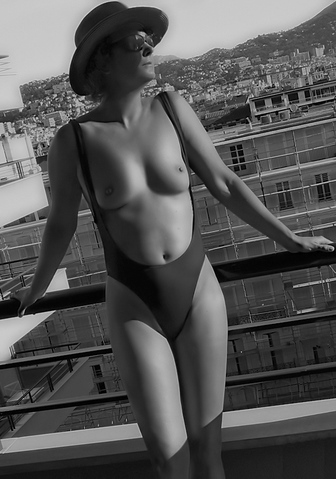 Monte Carlo by Brigitewear TM