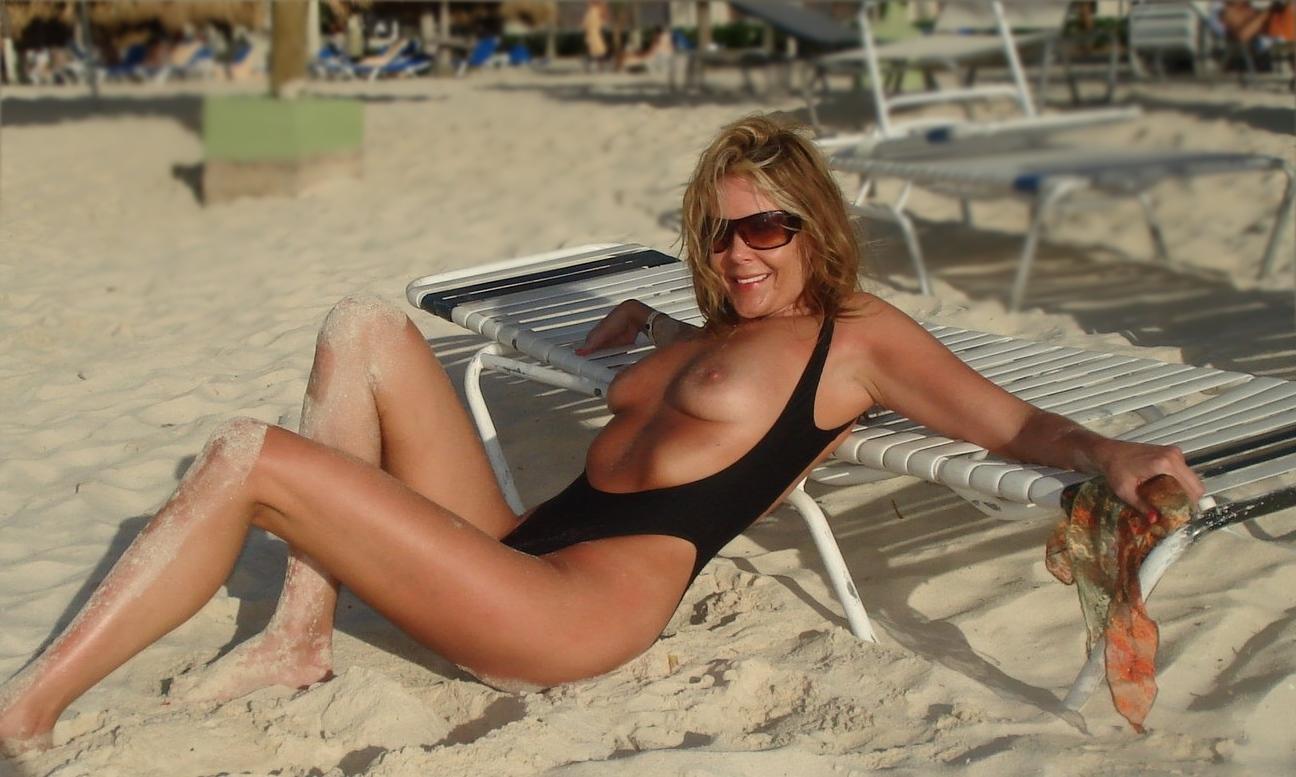 Another sexy one piece women's topless thong bathing suit by Brigitewear
St Lucia ™
Women's topless swimsuit
America's hottest new fashion trend
The ultimate in sensual and feminine sexy swimwear
A really great FUN topless bathing suit for anywhere topless sunbathing is allowed. Or wear it in private or on those special occasions with your significant other. An extremely flattering suit, the "suspender" straps enhance the bustline by increasing your cleavage. This topless swimwear has a plunging front and exotic low back which makes this the most exciting, alluring swimwear that you will own.
Available in sizes 2-20
You'll be a standout in this exotic timeless sexy one piece topless bathing suit by Brigitewear™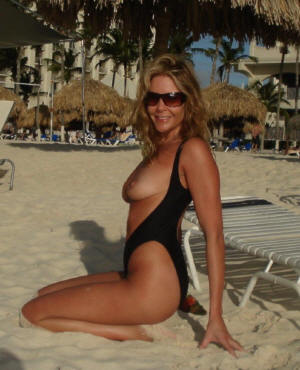 Sleek and sexy, this exotic topless bathing suit will make you stand out above the crowd on the beach, by the pool, or alone with that special someone.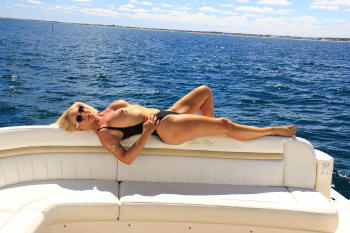 The stunning St. Lucia topless bathing suit one piece by Brigitewear, shown above off the coast of Australia with Brigitewear customer Suzy
"Sale" $139.00 $ 59.95
This classic thong design can be paired up with our optional Sheer T Shirt for a truly versatile suit that can be worn anywhere.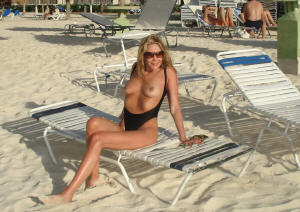 Simply the sexiest women's swimwear available! Sure to command attention. For the mature confident woman!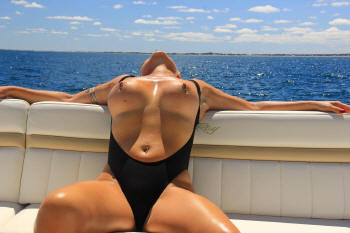 St Lucia by Brigitewear TM